I thought it would be fun to link up with Peas and Crayons for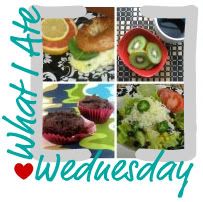 I fully intended on starting this last week, but, well, I didn't.
However this
is
what I ate last Wednesday.
I started off super nutritiously with a S'mores flavored Pop Tart.
Lunch was a bowl of mediocre leftover soup from the night before.
What did you eat today? Join me next week for WIAW with Peas and Crayons!